About Us
Performance Scoring is an employee and company performance management application that is designed to increase performance for any organization. Through user to user scoring and evaluation, Performance Scoring informs decision making with the objective data you need to take effective action. Engage your workforce' performance, grow your people, and experience greater profitability with Performance Scoring. s
Mission
To empower employees, managers, and vendors to take control of their performance. 
Employees who perform better means greater performance and productivity, which leads to higher profitability. Score better with an employee performance management system built for your company.
Informed with data, in both factors and  the values of their choosing, employers can feel confident in their business decisions. From identifying systemic areas of weakness in processes and people, employers can truly help their company's people score better.
Tailored to You
At Performance Scoring, our mission is to empower employers, regardless of size, and help their employees score better in all facets of their business.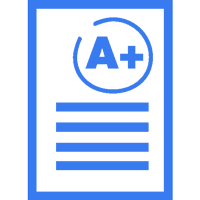 Performance Scoring Reviews: Tim McElgunn's Article on Successful Feedback and Performance Management In a recent article for HR Morning, "New research highlights keys to successful feedback and performance management," Tim McElgunn discusses new research that...
What Our Clients Are Saying
Want to hear more about us from some of our clients? We picked a few of our favorite performance management application users. They love Performance Scoring, and so will you.
This has been the best investment my company has made. It almost single handily increased our margins and our bottom line. The best part about the growth we have seen, is that our employees have come to love it, and management doesn't know how they managed performance before.
Brandon M
The Performance Scoring Application made an incredibly positive impact in our business and employees. Employee productivity has skyrocketed, failures plummeted, and morale is sky high. Thank you Performance Scoring.
Chris A
If you want to kick start growth in your business and its people, join Performance Scoring. The Observer Effect is in full force here, within weeks we started to notice dramatic changes, best of all our Employees have come to rely on Performance Scoring for themselves, their teams, and those they manage.
Matthew M
Office
4100 Spring Valley Road, Ste. 160
Farmers Branch, Texas 75244
Hours
M-F: 8am – 6pm CST
S-S: Closed