Performance Scoring Features 
Performance Management Application Features, The Best Performance Management Application for Service Companies, Performance Org Chart, Performance Organizational Chart, Best Performance Management Org Chart
Your People. Your Roles. Their Score.
Employee evaluation systems are in for a revolution. No longer are companies stuck using some outdated, outmoded, one size fits all employee evaluation system. With the features of Performance Scoring, you have the power to dynamically evaluate and score employees based on your factors, fully customizable to your unique company structure and people.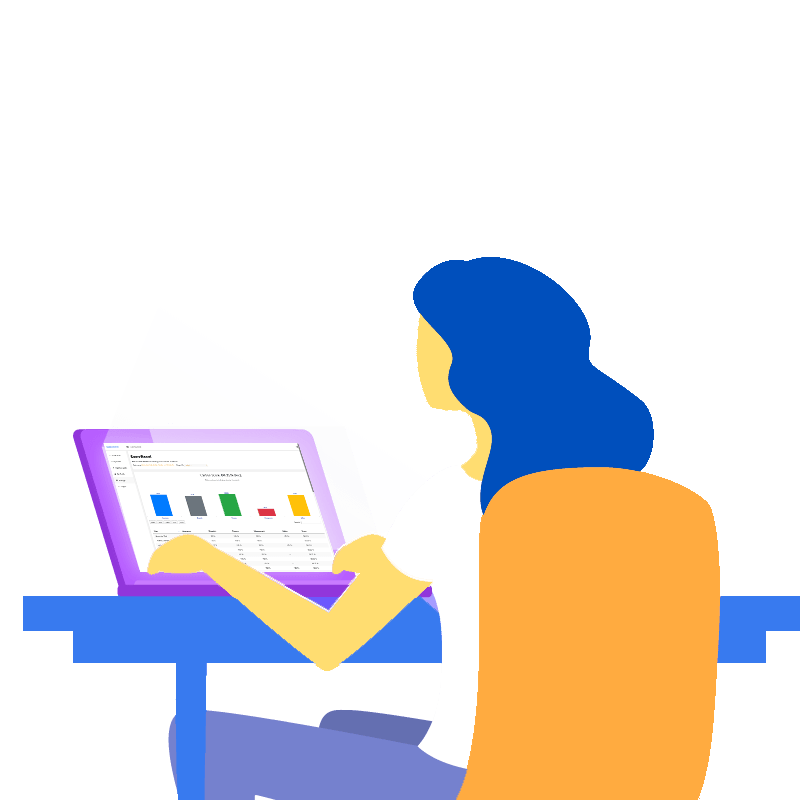 Real Time Performance Scores
Users have instant access to review their performance relative to their peers by the objective metrics set forth by the company in their creation of factors, empowering users to take ownership of their performance. Human capital management and employee retention of top talent has never been easier. 
Each user can go to their My Performance Score to review which ScoreCard Categories they are being scored in and take ownership of their performance. Viewing areas where they are excelling and areas they could seek more training in. My Performance Score removes the question of "How am I performing?" and shows them. 
Performance Org Chart is a responsive visual hierarchy depicting the organization's chain of command. No matter the company size, distinguish user's performance level though color representation. Dive deeper by viewing My Score, Team Score, or select a user to view their ScoreBoard.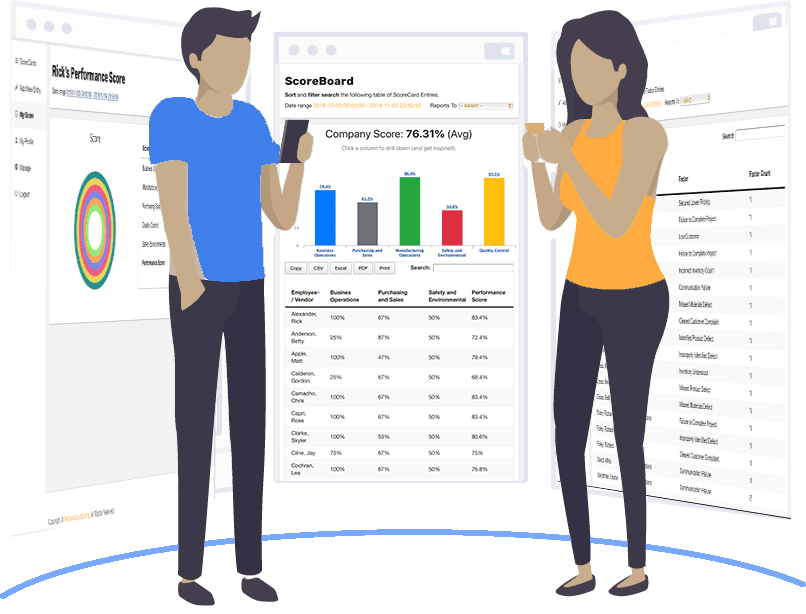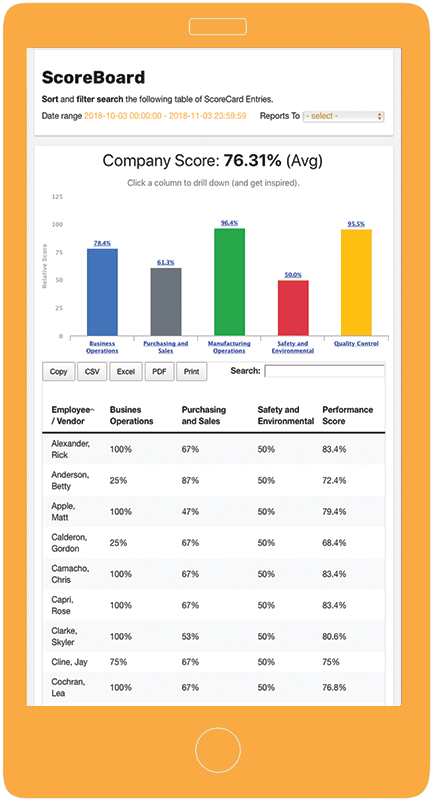 Evaluate Your Employees' Performance
The insights derived from Performance Scoring informs confident actions while creating greater consensus and cohesion. Stop guessing the areas of your company that need improvement and use evidence based management with the data the Performance Scoring Application generates. Be a proactive company instead of reactive. 
The ScoreBoard gives you an instant visual into how every user is performing with the Performance Scoring application. Filter the ScoreBoard by company hierarchy using the Reports To feature to have real-time transparency into the performance of departments, teams or individual employees.
The Drill Down allows users the ability to drill down by ScoreCard Category into performance levels (high, medium, bottom) and then to the individuals within each performance level. Go even further by selecting the user to see exactly what influenced their score in the FactorBoard.
Performance Scoring Features
Develop Insights that Informs Action.
Factors are specific measurables companies find critical to their success and company culture, each fully customizable to your organization. Performance Scoring was built for you to score your employees by your key performance indicators.
Our application matches your unique company roles and allows you to manage the permission levels of each role within the application.
Tabled view of all entries. Sortable and filtered by User, Factor, and Category. With Date Range, Reports To, and Exportable Data all supporting evidence-based management.
Performance Scoring matches your company hierarchy. The Reports To feature allows data to be displayed from supervisor down so you can see exactly how your team is performing.
ScoreBoard, FactorBoard and Usage Report are all exportable in Excel & PDF format and can be printed or copied. This allows for easy distribution to drive company meetings.
Push Notifications
Make sure your company is utilizing and viewing their scores with daily, weekly, or monthly push notification emails from the application.
What Our Clients Are Saying
Want to hear from some of our clients? We picked a few of our favorite performance management application users. They love Performance Scoring, and so will you.
This has been the best investment my company has made. It almost single handily increased our margins and our bottom line. The best part about the growth we have seen, is that our employees have come to love it, and management doesn't know how they managed performance before.
The Performance Scoring Application made an incredibly positive impact in our business and employees. Employee productivity has skyrocketed, failures plummeted, and morale is sky high. Thank you Performance Scoring.
If you want to kick start growth in your business and its people, join Performance Scoring. The Observer Effect is in full force here, within weeks we started to notice dramatic changes, best of all our Employees have come to rely on Performance Scoring for themselves, their teams, and those they manage.
Sign Up Today
Built as a fully responsive employee and company performance management web application, take it to your favorite smart phone, tablet, laptop, or computer. Performance Scoring was built to score employees perfectly on any device, allowing you to score or review scores on the go.
Performance Scoring's Performance Management Application, Web based performance management, performance management application for service companies, performance management application for plumbing companies, performance management application for construction companies, best performance management application, best performance management application of 2019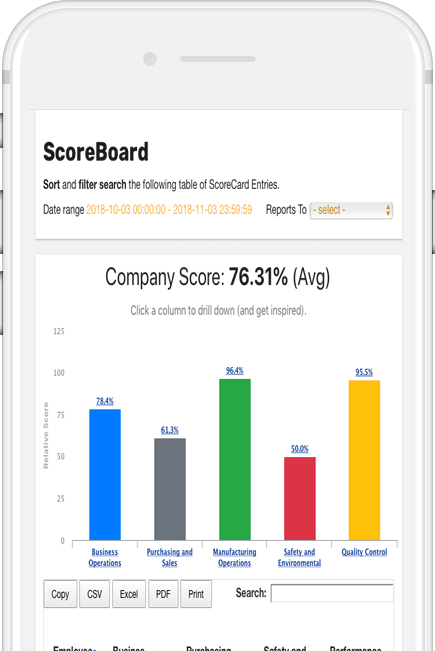 Latest News
Keep up to date on all the exciting news, updates, and knowledge base articles from Performance Scoring.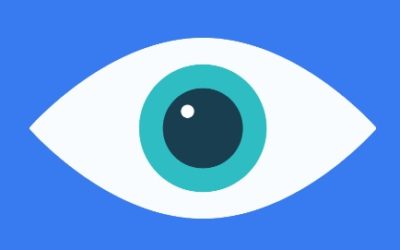 PS Reviews: Falon Fatemi's Article About AI and Employee Engagement In the recent Forbes article, "How AI Can Drive Employee Engagement", Falon Fatemi discusses the use of AI to drive employee engagement in the workplace. "According to research by Gallup, the majority...
Subscribe for a free trial today!