All-In-One School Management System
Performance Scoring is the educational management system that ties everything together: classroom management, teacher assessment & development, administration development, and vendor management. Developed with the help of a Texas District of Innovation, Performance Scoring is will capture objective data providing actionable insight on where to focus resources.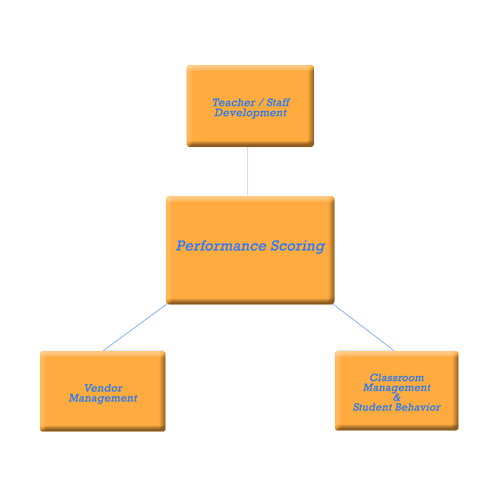 Bring New Data to Your District
The Performance Scoring Application has been proven successful in creating high-performance businesses in the private sector, now use your data to become a high-performance school by delivering greater performance to your students and faculty.
Teacher Assessment & Development
As educational leaders, the assessment and development of teachers is paramount. Performance Scoring measures only the factors that you know lead to growth and success. Align teacher development with core values and goals, and have data to monitor.
With limited resources, maximizing value and efficiency of vendors is critical. Generate objective data for insight about where improvements can be made within each vendor category. Give your vendors the performance tools to self improve.
Classroom & Behavioral Management
Have the ability to capture behavioral and developmental data for students like never before, in real-time. Instantly alert principals, counselors and parents/guardians of any classroom disruption with automated notifications.
Teacher Assessment & Development
Use Performance Scoring to measure and monitor the goals and strategies set for each teacher. Capture each of the unique Factors of your district's assessment and development plan that positively and negatively impact teachers, and engage your teachers with high-performance coaching driven by data.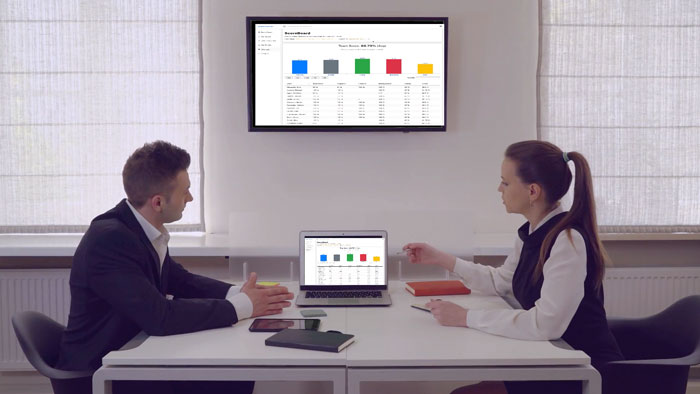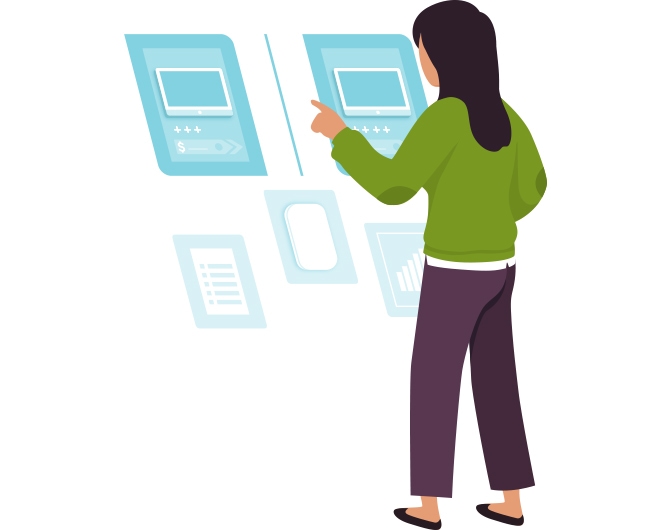 Vendor Management
Introducing data to the vendor management process will keep accountability and transparency key to each vendor. Know how vendors are positively and negatively impacting the school, and have actionable data to correct any challenges.
Classroom & Behavioral Management
Measure the behavioral trends that are most affecting the classroom, and automatically alert parents or guardians of behavioral instances. The intuitive user interface and reporting features give objective data to focus resources with precision.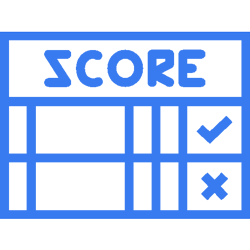 "Performance Scoring gives us actionable data to make sure we are focusing our resources and getting the most out of them."
– Assistant Principal, Middle School
How do schools get started with Performance Scoring?
Just send our team the front-end information from your school to be uploaded into the system. We'll have everything setup within 24 hours and then the school can begin capturing data.
Will parents & guardians be notified of their student's data?
Yes, Performance Scoring will deliver scheduled email notifications to parents & guardians, principals, teachers and counselors. This documentation and open communication will keep everyone on the same page.
Is Performance Scoring FERPA compliant?
Yes, Performance Scoring is compliant with all federal and state regulations. All data is highly secure with the same protection standards as banking data.
How will this impact our current evaluation systems?
Performance Scoring can be integrated with current evaluation and assessment systems to further inform on assessment and development of teachers and staff.
Can Performance Scoring be used to capture student feedback?
 Yes, our system will capture student feedback to generate data on student understanding of concepts. You can also capture student feedback of teachers and staff in real-time.
Is this platform interactive for students?
Yes, this is an interactive platform for students to provide their feedback to the school. Students can indicate their understanding of concepts and lessons in real-time to proactively identify where additional instruction is needed.