Performance Management for Employees
The use of Performance Scoring directly effects how employees view and value their position within the organization. Real-time performance feedback for employees enables them to directly and with confidence know the areas where they are performing well and areas to seek more support and training. 
Manage Your Performance
Performance Scoring provides employees an objective job performance understanding with set measurables relative to their peers creating objective performance data rather than subjective employee performance reviews.
With real-time access to your performance data you can ensure personal development. Measure and track your growth month-over-month, with the same data that your managers use.
Performance Scoring scores employees only on Factors, or objective measurables, that are weighted as management deems. With access to these Factors you are always on the same page as management.
The Performance Scoring application is web-based and fully responsive. Delivering access to your performance anywhere that you have internet.
Performance Scoring
Benefits to Employees
Performance Scoring instills confidence in your performance at work. Always be on the same page as your management and view your performance how they view it. Take control of your future.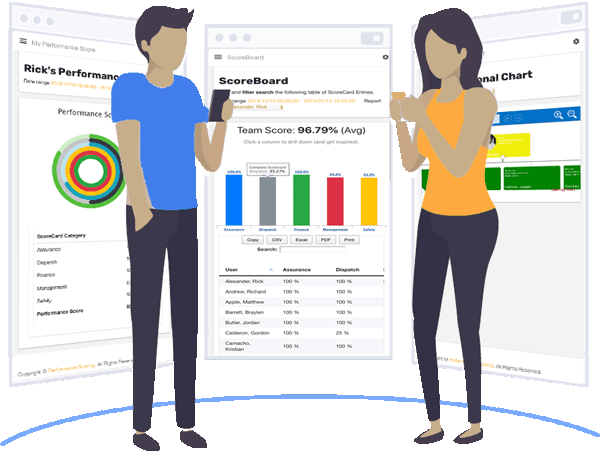 Know How You Grow
Track and monitor your personal development and growth month-over-month, quarter-over-quarter, by any date range that you want.
Insights into Management
The Factors that you are scored on are objective measurables which gives you insight into exactly what management is measuring and how important it is.
Confidence To Believe
You know how your performance is being measured by your supervisor, as well as how you are performing in their eyes.
Engage Your Peers
Peer-to-peer feedback forces you to communicate openly and effectively as a company. Miscommunications are all avoidable, so lets eradicate them with Performance Scoring
Take Ownership
You know who is scoring you, you know what they are scoring you on, and you have access to your score. So take ownership and control your destiny.
Scoring Relative to Peers
Your performance score is relative to your peers within the ScoreCard category so you know that it is fair.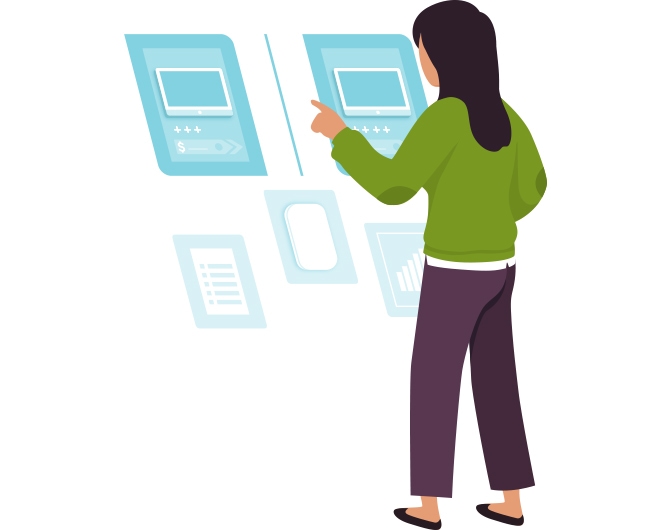 Performance Scoring Features for Employees
The Performance Scoring application gives delivers the tools to control your performance and have confidence in how management views your performance. Providing visibility into employee development and high performance, lowering attrition, and helping to promote from within, all with Performance Socring.
My Performance Score shows you exactly how you are performing relative to your peers in the categories that are important to your role. Use this as a tool to measure your personal development and growth.
Offer performance feedback by scoring your peers. Use peer-to-peer feedback to develop your department and above all improve together.
Take your performance with you everywhere. Performance Scoring is fully responsive with smartphones, tablets and computers.
Use the FactorBoard to have real-time access to what management is scoring you on. Take control of your performance and employee engagement.
Data is exportable and you can bring it to your meetings when you confront your boss on an inaccurate score.
Notifications
Receive notifications and performance updates from Performance Scoring to know how you're performing in real-time.
"Performance Scoring empowered me to take control of my standing within the company. I know how management measures my success and have real-time access to my performance score at any time."
How is my performance score determined?
Your Performance Score is a relative score based on all peers within a ScoreCard Category. Factors are the objective measurables critical to every role, when they occur and are entered in the application they generate your Performance Score.
Who can I score?
You can score users within the ScoreCard categories that you have permission to score in. This is found in the "My Profile" tab in the "ScoreCard" dropdown.
Will this negatively effect my job?
No, Performance Scoring will give you confidence in your job. The factors that you are scored on are objective, meaning that you are always on the same page as your supervisor.
What if I don't agree with an entry?
Performance Scoring is all about employee engagement, talk to your supervisor and the employee that submitted the entry. Entries can be fully edited for 24 hours before contacting a Performance Scoring Account Manager, so login daily and stay engaged!
How can I improve my score?
Improve your score by focusing on the areas where your performance is low, talk to your supervisor and peers and develop these areas into strengths.
Can I use Performance Scoring on my smartphone?
Absolutely! Performance Scoring is a responsive web-based application, giving you access from anywhere you have internet. So whip out your phone and make managing your performance apart of your daily routine.