The stigma of performance reviews is well known. Lennon cites "research from Gallup shows that 71% of employees believe their performance reviews are unfair" to begin his article. Couple this with the fact that "14% of employees strongly agree that the performance reviews they receive inspire them to improve," and it becomes evident that change is needed. Lennon writes about why performance reviews are unfair and offers a 4-step plan on improvement.  
Why?
Performance reviews are meant for employee development and improvement, but "an unfair evaluation is inherently demotivating" and may have the opposite effect. Employees feel they are measured "against performance standards that are unrealistic," rather than having objective metrics like Performance Scoring offers. Also, Lennon states employees sense that their manager is not aware of the work they are doing, and what the manager is aware of is not an objective review of performance. Employees also feel company goals and strategies change too often for performance reviews to be accurate. Most employees are told by their managers what they need to do, but no action, training, or coaching takes place after to address these matters.  
4 Ways to Improve
First, change the framing to focus on progress and development. This "opens a conversation where the manager can serve as a coach rather than a disciplinarian" to the employee. Second, conduct evaluations on a more regular basis. Make "talking about progress and performance a consistent part of company's culture," writes Lennon.  He continues by citing, "Gallup's research found that when managers provide daily feedback, their employees are more likely to be engaged at work." Continuous reviews mean that when it is time for the annual review, it will be more informed and effective.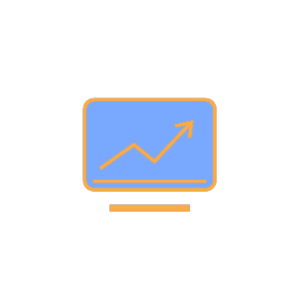 Performance Scoring provides the data that allows a consensus between all parties going into reviews, while giving continuous feedback to individual employees and managers between those reviews. 
Third, involve employees in adapting their goals, as goals and strategies change make sure that employees are aware and involved. These changes often "don't get reflected in individual work plans," and lead to miscommunication down the line. Finally, use different evaluation techniques, employee-to-employee feedback and continuous feedback as evaluation types. Performance Scoring does focus on manager-to-employee feedback but encourages employee-to-employee feedback to truly capture what is happening in an organization.