In her Entrepreneur article, "It's Time to Reinvent Your Performance Reviews. Your Employees Will Thank You for It.", Tania Fiero acknowledges the inept state of performance reviews and offers insight into best practices for the future of performance management. Of performance reviews, Fiero agrees with the consensus that "almost everyone who participates in a performance review is dissatisfied with the process." There is consensus with this statement, but astoundingly finding resolution remains a non-priority. The "traditional performance review systems were created in the 1970s, and they're still widely used despite the negativity toward them voiced by employees, supervisors and HR personnel alike," observes Fiero. Performance Scoring was born out of the need to correct this inadequate and stubborn performance review process, and likewise Fiero then turns to best practices for effective performance reviews.
Performance Review Best Practices
The best practices for performance reviews are broken up into five pillars, the first of which is to be forward-looking. As "employees continue to learn on the job, supervisors should also take stock of competencies that their employees need to gain," Fiero says. Performance Scoring checks this off with the real-time and objective data that empowers management to proactively strategize. Second, performance management must be inclusive and use technology that facilitates inclusiveness, which is best accomplished with peer-to-peer methods and feedback. "It's no longer enough for supervisors to be the sole source of employee feedback," recognizes Fiero. This is consistent and harps back to a recent blog post that we did on a Harvard Business Review article focusing on the effectiveness of peer-to-peer learning.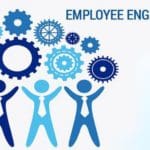 The next practice focuses on company culture, morale and employee engagement; make things easy and fun. "Employees so dread performance management, it's a good idea to utilize technology to do a total 'refresh' and wow them with a great user experience in order to earn their buy-in and their creation of new habits," Fiero observes. The next practice that Fiero mentions is to keep it cost-effective as "complex talent management systems can take up to two years" to implement. The resolution is specialty platforms since "web-based platforms can be rolled out in weeks and employees can access them from anywhere" they have internet. This is one aspect of Performance Scoring that drives such dramatic performance increases for our clients, the web-based application is fully responsive to smartphones and tablets which allows employee feedback to be generated at any time. The final best practice is to simply tie performance to compensation, and with analyzed performance data generated by Performance Scoring, this is can become much less "subject to supervisor bias," as the current process is.
Effective Performance Management
As performance management continues its slow evolution to focus on continuous coaching, employee engagement and objectivity, the best practices that Fiero supports are in-line with mainstream thought. Performance Scoring has merged the best practices of our clients as they've turned to and implemented effective performance management with us; find out how easy getting started today is.