Performance Scoring Features
Performance Management Application Features, The Best Performance Management Application for Service Companies, Performance Org Chart, Performance Organizational Chart, Best Performance Management Org Chart
Manufacturing On-Boarding
On-boarding is a breeze any manufacuring organizaiton. Performance Scoring for manufacturing will develop your people, pushing performance higher, failures lower, all while increasing your bottom line.
Lets Begin Your Performance Scoring for Manufacturing
Performance Scoring Features
Develop Insights that Informs Action.
Factors are specific measurables companies find critical to their success and company culture, each fully customizable to your organization. Performance Scoring was built for you to score your employees by your key performance indicators.
Our application matches your unique company roles and allows you to manage the permission levels of each role within the application.
Tabled view of all entries. Sortable and filtered by User, Factor, and Category. With Date Range, Reports To, and Exportable Data all supporting evidence-based management.
Performance Scoring matches your company hierarchy. The Reports To feature allows data to be displayed from supervisor down so you can see exactly how your team is performing.
ScoreBoard, FactorBoard and Usage Report are all exportable in Excel & PDF format and can be printed or copied. This allows for easy distribution to drive company meetings.
Push Notifications
Make sure your company is utilizing and viewing their scores with daily, weekly, or monthly push notification emails from the application.
What Our Clients Are Saying
Want to hear from some of our clients? We picked a few of our favorite performance management application users. They love Performance Scoring, and so will you.
This has been the best investment my company has made. It almost single handily increased our margins and our bottom line. The best part about the growth we have seen, is that our employees have come to love it, and management doesn't know how they managed performance before.
The Performance Scoring Application made an incredibly positive impact in our business and employees. Employee productivity has skyrocketed, failures plummeted, and morale is sky high. Thank you Performance Scoring.
If you want to kick start growth in your business and its people, join Performance Scoring. The Observer Effect is in full force here, within weeks we started to notice dramatic changes, best of all our Employees have come to rely on Performance Scoring for themselves, their teams, and those they manage.
Sign Up Today
Built as a fully responsive employee and company performance management web application, take it to your favorite smart phone, tablet, laptop, or computer. Performance Scoring was built to score employees perfectly on any device, allowing you to score or review scores on the go.
Performance Scoring's Performance Management Application, Web based performance management, performance management application for service companies, performance management application for plumbing companies, performance management application for construction companies, best performance management application, best performance management application of 2019
Latest News
Keep up to date on all the exciting news, updates, and knowledge base articles from Performance Scoring. 
Unlock the transformative power of upward feedback in your organization with Performance Scoring. Learn how this form of feedback not only boosts employee engagement but also helps managers identify blind spots, fostering a transparent, accountable work environment.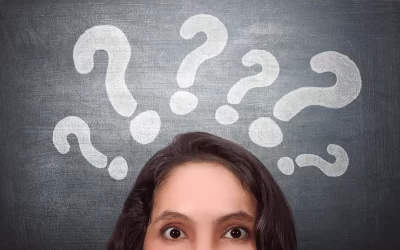 Want to know what your employees are really thinking about performance management? From the relevance of metrics to the need for transparency, this article dives into the employee perspective, offering solutions through PerformanceScoring's feature-rich platform.
Unlock the roadmap to making company values an enduring part of your workplace culture. Discover how Performance Scoring's real-time coaching sessions, employee dashboards, and customized reviews can help you continually engage your team on what matters most.